One of the best restaurants near Studio 54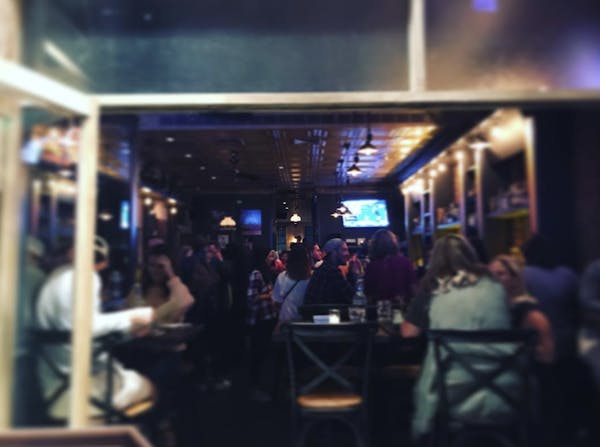 Studio 54, an infamous 1970s Disco that has been converted into a more staid theater featuring some of the most interesting plays and musicals on Broadway, many for a short run.
With tickets in hand, it's time to find the best restaurant near Studio 54. That is an easy one - The Distillery. Many of your fellow fans will hit restaurants near Broadway — but you know better. In "Ten Things Not to Do in New York City," Concierge.com wrote "we don't understand why anyone bothers to eat in Times Square. The chains are exactly the same as the ones in the suburbs—just more expensive." What does Concierge.com suggest as an alternative? The wonderful restaurants in Hell's Kitchen!
The Distillery is just a 5-minute walk away from Studio 54, at 785 9th Ave., near 52nd St. When you enter, show us you tickets and we'll give you 10% off your check. Our dinner menu offers something for everyone: a delightful mix of mouthwatering entrees and sophisticated pub fare. We are a family-friendly restaurant near Studio 54, offering a kids' menu. We also offer lunch specials and the best brunch near Times Square on Saturday and Sunday.
Call us at 212.767.0077 for reservations, or click here to reserve on OpenTable.
We'll have you in and out much quicker than the Times Square chain restaurants will, and then it's a leisurely five-minute stroll over to Studio 54 - just the right length to digest your meal!
Soon, you'll share the view of those who wrote the stellar reviews of The Distillery on Open Table, with phrases such as "great experience pre-theatre," "Service was efficient but not rushed," "a fabulous vegetarian option!," and "cocktail menu is amazing," "shareable appetizers" "the Chicken and Waffles sandwich hit the spot!" and "Service was excellent and the backroom for dining allowed our group to have a conversation. I would absolutely recommend this place for a pre-theater restaurant."