One of the best restaurants near The Daily Show with Trevor Noah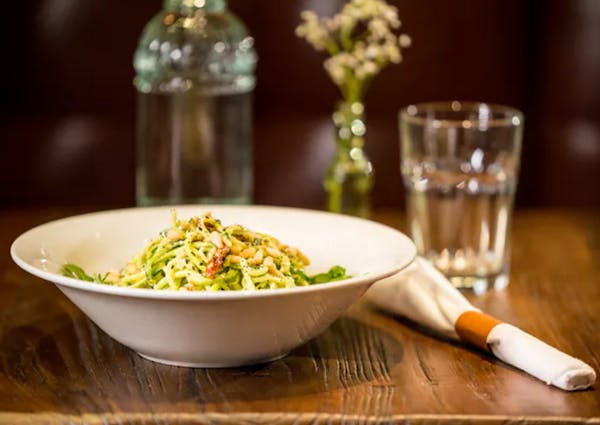 Do you have tickets to see The Daily Show with Trevor Noah?
It's taped at The Daily Show Studios, at 733 11th Ave., near 52nd St.
The show usually begins taping at 5:45 pm and finishes by 7:15 pm.
You'll exit the show with a spring in your step and hunger in your stomach, naturally wondering "where are the best restaurants near the Daily Show Studios."
The answer is easy: The Distillery. Walk east down 52nd St to 52nd and 9th, then a few feet north on 9th Avenue to 785 9th Avenue. When you enter The Distillery, shout "Trevor sent me," and show us your show tickets, and we'll give you 10% off your check.
You'll impress your date or friends, and won't waste time or money fighting the tourist crowds on Broadway! Our dinner menu offers something for everyone: a delightful mix of mouthwatering entrees and sophisticated pub fare. We also are the best gin bar in NYC, and offer 24 craft beers on tap.
Soon, you'll share the view of those who wrote the stellar reviews of The Distillery on Open Table, with phrases such as "great experience pre-theatre," "Service was efficient but not rushed," "a fabulous vegetarian option!," and "cocktail menu is amazing," "shareable appetizers" "the Chicken and Waffles sandwich hit the spot!" and "Service was excellent and the back room for dining allowed our group to have a conversation. I would absolutely recommend this place for a pre- theater restaurant.."
We are also a rare upscale, family friendly restaurant near Times Square, with a kids menu and a comfortable atmosphere.
The Distillery is the best restaurant near The Daily Show Studios!