One of the best restaurants near the Richard Rodgers Theatre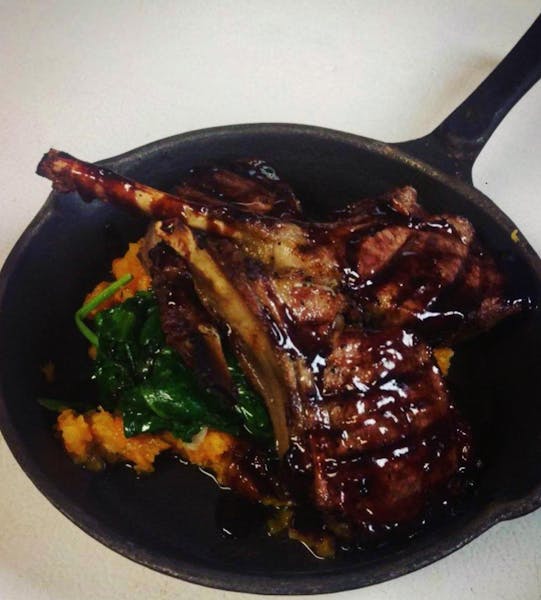 You finally scored tickets for Hamilton! You've been eagerly anticipating it for months - or years. Finally, your chance is almost here. You're in for a special treat: in his review in The New York Times, David Brooks writes, "I suspect many people will leave the theater wondering if their own dreams and lives are bold enough, if their own lives could someday be so astounding."
There's only one left thing to decide: what's the best restaurant near the Richard Rodgers Theatre?
That is an easy one - The Distillery. Many of your fellow fans will hit restaurants near Broadway — lines, chain restaurants, high prices. But, clearly, you are doing your research, so you know better. Come check us out at The Distillery, just a 5 minute walk away from the Richard Rodgers Theatre.
When you enter, shout "Alexander sent me," show us your show tickets and we'll give you 10% off your check. You'll impress your date or friends, and won't waste time or money with the rest of the tourist crowds on Broadway! Our dinner menu offers something for everyone: a delightful mix of mouthwatering entrees and sophisticated pub fare.
We'll have you in and out much quicker than the Times Square restaurants will, and then it's a leisurely five-minute stroll over to the Richard Rodgers Theatre - just the right length to digest your meal!
Soon, you'll share the view of those who wrote the stellar reviews of The Distillery on Open Table, with phrases such as "great experience pre-theatre," "Service was efficient but not rushed," "a fabulous vegetarian option!," and "cocktail menu is amazing," "shareable appetizers" "the Chicken and Waffles sandwich hit the spot!" and "Service was excellent and the back room for dining allowed our group to have a conversation. I would absolutely recommend this place for a pre-theater restaurant." If you're coming in on Sunday, we offer NFL Sunday ticket in case you want to watch your team before or after the show.
We are also a rare upscale, family-friendly restaurant near Times Square, with a kids menu and a comfortable atmosphere.