The best restaurant near Irish Arts Center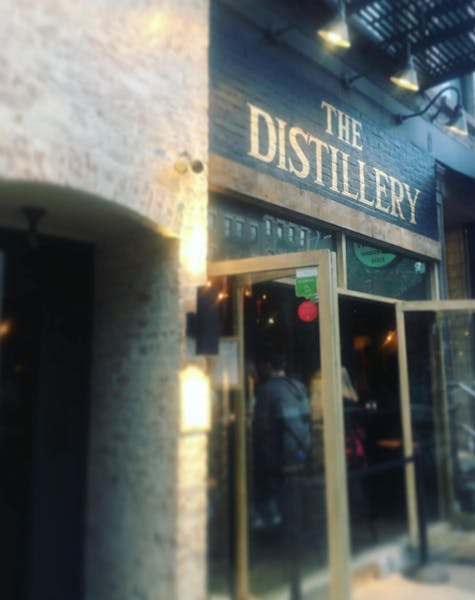 For nearly half a century, Irish Arts Center has been preserving the evolving stories and traditions of Irish culture for generations to come. A series of live performances, exhibitions and classes in the arts and Irish language and history do this job admirably. See the calendar of upcoming events.
Before or after your event, come visit us at The Distillery, the best restaurant near the Irish Art Center. Say hello to Pat Burke, the proprietor, from Skull in County Cork and his lovely wife Julia.
The Distillery is the best family friendly restaurant near Irish Arts Center. Our kids menu offers food they actually want to eat, at reasonable prices. For the grown-ups, we offer a truly first-class dining experience, a stellar cocktail menu, the best craft beer list in NYC, and outstanding wine and other drinks as well. (read the stellar reviews of The Distillery on Open Table). And for every meal-time, you'll find plenty of families having a marvelous time, without upsetting any of the other diners. Best of all, show us your tickets and we'll give you 10% off your check!
Soon, you'll share the view of those who wrote the stellar reviews of The Distillery on Open Table, with phrases such as "great experience pre-theatre," "Service was efficient but not rushed," "a fabulous vegetarian option!," and "cocktail menu is amazing," "shareable appetizers" "the Chicken and Waffles sandwich hit the spot!" and "Service was excellent and the back room for dining allowed our group to have a conversation. I would absolutely recommend this place for a pre- theater restaurant.."
We are also a rare upscale, family friendly restaurant near Times Square, with a kids menu and a comfortable atmosphere.
The Distillery is located on 9th Avenue, between 52nd & 53rd, close to Times Square, Terminal 5, Broadway's theater district, Lincoln Center, and every major subway. We serve Happy Hour weekdays from 4 - 8 PM and Brunch weekends from 11 AM - 4 PM. We have handcrafted cocktails, an outstanding wine list, 24 craft beers on tap and food until 2 AM every night.
Stop by for $10 Lunch Specials weekdays from 11 AM to 3 PM, and Weekend Brunch from 11 AM - 4 PM. Our back room is perfect for parties, meetings, and private events year-round, with no room fee.
Call us at 212.767.0077 for reservations.
Like us on Facebook and follow us on Twitter and Instagram for weekly updates.
See you soon at the best family friendly restaurant near Broadway!