The best restaurants near Central Park South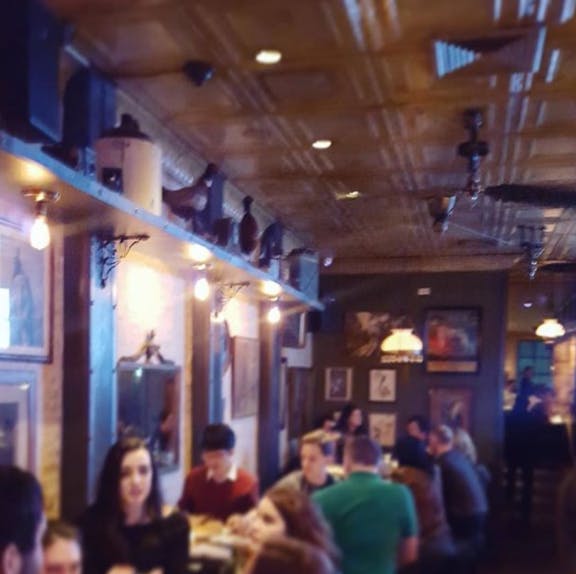 Central Park is at the heart of New York City. From concerts to Shakespeare to road races to fireworks to a children's zoo to a famous carousel and simply the best place to be on a sunny, spring day, there are a zillion reasons to spend a good part of your day in Central Park.
Now, there's only one left thing to decide: what's the best restaurant for lunch or dinner near Central Park?
That is an easy one - The Distillery. Many of your fellow fans will hit restaurants bordering Central Park. These are expensive, crowded and not likely to produce the leisurely meal you're looking for. Come check us out at The Distillery, just a 10 minute walk from Central Park South.
Show us a ticket form the day for any event in Central Park and we'll give you 10% off your check. You'll impress your friends, and won't waste time or money with the rest of the tourist crowds near Central Park! Our dinner menu offers something for everyone: a delightful mix of mouthwatering entrees and sophisticated pub fare.
Soon, you'll share the view of those who wrote the stellar reviews of The Distillery on Open Table, with phrases such as "Service was efficient but not rushed," "a fabulous vegetarian option!," and "cocktail menu is amazing," "shareable appetizers" "the Chicken and Waffles sandwich hit the spot!" and "Service was excellent and the back room for dining allowed our group to have a conversation. I would absolutely recommend this place."