The Distillery is the Best Restaurant After the NYC Marathon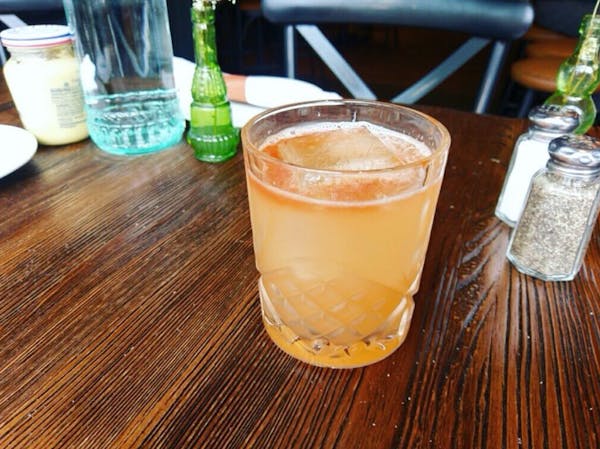 What are you supposed to do after you run the NYC Marathon? The first time I ran, I focused on whether I'd finish, not on a post-race celebration. Later that evening, I felt much better than I expected, and spent the night drinking beer and calling friends to talk about the race. I wished we had gone for a celebratory dinner.
The second time, I met my family and we walked down to Columbus Circle. We soon realized there weren't many group-friendly restaurants in the vicinity, and there were long waits at mediocre restaurants. We finally found a decent one that had a table for us – down a long flight of stairs that was excruciating for my sore legs to descend.
The third time, I walked about 15 blocks from the finish line and found a nice ground-level restaurant, and had a nice feast.
So if you're running the New York City Marathon this year, come by The Distillery for your post-marathon lunch, dinner or celebration.
The running experts at Active.com recommend a post-race routine that includes a 15-minute walk, followed by a meal high in carbohydrates, protein and sodium.
Well, we're at 52nd St. and Ninth Avenue, a little more than a kilometer from the finish line and almost exactly a 15 minute walk. Our new fall menu offers protein in abundance. Our Sweet Potato Fries will provide all the carbs, potassium and sodium you need. Once you've properly re-hydrated, you can get additional carbs, and some pain relief, from our handcrafted cocktails, fine wines and craft beers on tap.
And best of all, we have exactly one stair in the entire place.
So have a great run, and afterwards, don't just get on the train and go home, or wonder around aimlessly hoping to find a place to eat. Just make a warm-down beeline to The Distillery for your post marathon celebration this year.
Need advice on running the Marathon? Read "Advice for Running the NYC Marathon," which incorporates advice on what to wear in the NYC Marathon, and where to meet your family after the NYC Marathon.