The Distillery is the best restaurant near the Eugene O'Neill Theatre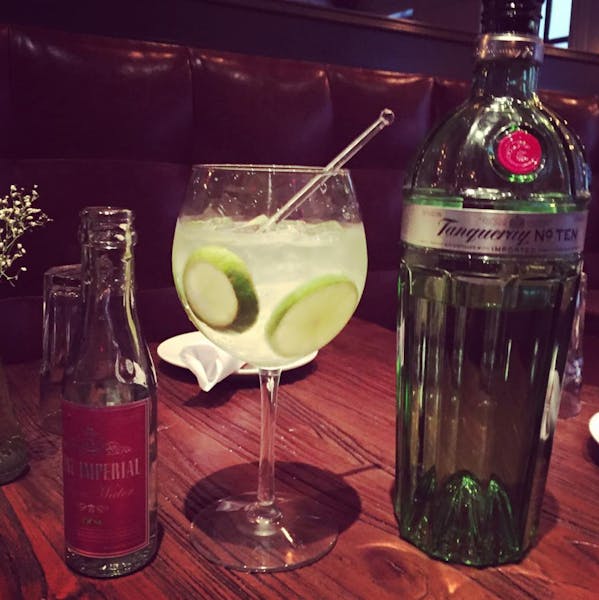 A Broadway musical from the creators of South Park? You heard right. Many years after opening, Book of Mormon is still a hot ticket on Broadway. Described by a New York Times theater review as "a newborn, old-fashioned, pleasure-giving musical," and once featured on "60 Minutes", this show is an absolute must-see. If you're curious about how a show could be simultaneously described as "blasphemous and foul-mouthed" and with a "heart as pure as a Rodgers and Hammerstein show," and you can snag a ticket, you're in for a fun ride.
The next thing to figure out? Where to eat before Book of Mormon. Most people will hit restaurants near Broadway — lines, chain restaurants, high prices. But, clearly, you are doing your research, so you know better. Come check us out at The Distillery, just a 5 minute walk away. Find out why The Distillery is the best restaurant near the Eugene O'Neill theater. Even better, show us your show tickets and we'll give you 10% off your check. You'll impress your date or your friends, and won't waste time or money with the rest of the tourist crowds on Broadway! Our dinner menu offers something for everyone: a delightful mix of mouthwatering entrees and sophisticated pub fare.
The Distillery is located on 9th Avenue, between 52nd & 53rd, close to Times Square, Terminal 5, Broadway's theater district, Lincoln Center, and every major subway. We serve Happy Hour weekdays from 4 - 8 PM and Brunch weekends from 11 AM - 4 PM. We have handcrafted cocktails, an outstanding wine list, 24 craft beers on tap and food until 2 AM every night.
Stop by for $10 Lunch Specials weekdays from 11 AM to 3 PM, and Weekend Brunch from 11 AM - 4 PM. Our back room is perfect for parties, meetings, and private events year-round, with no room fee.
Call us at 212.767.0077 for reservations.
Like us on Facebook and follow us on Twitter and Instagram for weekly updates.